SWAMI VIVEKANANDA'S MASSAGE
Dr. Sushil Rudra
Introduction:Every man is potentially divine
India has produced so many great men like Rabindranath Tagore, Mahatma Gandhi, Netaji Subhash Bose and so on, but Swami Vivekananda is regarded as the greatest personality of all times. To speak the truth, he is always regarded worldwide as the spiritual teacher and the preacher of universal brotherhood between East and West. Swami Ji never thought about himself. Motherland and its people was his priority, but to him, the people of all countries in this World was his brothers and sisters. Swami Vivekananda thought about his countrymen and gave a message to them that every man is potentially divine
SWAMI VIVEKANANDA'S CHICAGO LECTURE : In the inaugural lecture at Chicago in the World Religious Conference , he addressed to the spectators of America as the " Sisters and Brothers of America " which mesmerized the people of Western World and Vivekananda became famous in American society . Later he continuously gave lectures in America and Europe about Indian philosophy and Hindu Religion which is of five thousands years old and which is of great profound in knowledge of the ancient monks of India.
¶¶ VEDANTA IN THE WEST :
While Swami Vivekananda spreading this fabulous ancient knowledge of India in the West , the intellectuals of the West moved by it . The universal teaching and profound learning of the Swami made a deep impression upon the minds of the American intelligentsia. Not only American intellectuals , Great Orientalist ,Professor Max Muller of Oxford University , E. T. Sturdy , Roman Rolland, Christopher Isherwood, Poll Dawson of Germany , Jules Bois of France , Arnold Toyenbi – all these distinguished persons were also influenced by him .
¶¶ SWAMI JI'S MESSAGE :
What was his massage to the West ? Or what he told there that they became influenced by him? September 11, 1893 The Monday was a special day to Swami Vivekananda. This day is remarkable in the history of mankind , because , Swami Vivekananda uttered some words which is the key of World peace. Modern world has been highly enlightened and enriched through the progress of science and technology . The entire world has been changed into a big city . Through technological development and massive progress of science , we are getting a lot of amenities . Medical science widens longevity of men's survival .
MAIN DRAWBACKS IN INDIA :
But Communalism, bigotry, religious fundamentalism, terrorism and nasty politics are alwa hiys making this world into a Hell. The battles of Orthodox religious fundamentalism, Low and high caste problems , political differentiation , corruption in all spheres of the societies , vandalism etc are the burning problems of the country like India and world as well . In such an environment and circumstances , the path which Swami Vivekananda proclaimed , that's the need of the time. What he advised and remarked that very day ! Let's try to memorize his utterances.
¶¶ HINDUISM AS THE MOTHER OF RELIGION :
Vivekananda presented there Hinduism as the mother of religions – a religion which had taught the world both tolerance and universal acceptance. He quoted two beautiful, illustrative passages taken from the scriptures of Hinduism: " As the different streams having their sources in different places all mingle their water in the sea , so O Lord, the differen differentt paths which men take , through different tendencies, various though they may appear, crooked or straight, all lead to Thee."
" Whosever comes to Me , through whatsoever form , I reach him ; all men are struggling through paths which in the end lead to Me. "
It was only a short speech, but its spirit of universality, its fundamental earnestness and broadmindedness completely captivated the whole assembly. There were other Hindu delegates who stood for societies or churches or sect but the Swami Vivekananda , who belonged to no sect but rather to India as a whole, proclaimed the universality of religious truths and the sameness of the Goal of all religious realizations. In the course of his illuminating addresses, Swami Ji placed before the audience the cardinal truths of Vedanta, the universal religion of humanity.
UNIVERSAL RELIGION: SWAMI VIVEKANAND'S MESSAGE :
Again he distinctively uttered : " If there is ever to be a universal religion, it must be one which will have no location in place or time ; which will be infinite, like the God it will preach , and whose sun will shine upon the followers of Krishna and Christ, on saint and sinners alike; which will not be Brahminic or Buddhistic , Christian or Mohammedan , but the some total of all these , and still have infinite space for development ; which in its catholicity will find a place for every human being, from the lowest grovelling savage not far removed from the brute to the highest man towering by the virtues of his head and heart almost above humanity. It will be a religion which will have no place for persecution or intolerance in its polity , which will recognize divinity in every man and woman and whose whole scope, whose whole force , will be centred in adding humanity to realize its own true , divine nature. Offer such a religion and all the nations will follow you…… The Christian is not to become a Hindu or a Buddhist, nor a Hindu or a Buddhist to become Christian. But each must assimilate the spirit of the others and yet preserve his individuality and grow according to his own law of growth.".
CONCLUDING MESSAGE OF SWAMI VIVEKANAND
Swami Vivekananda concluded the speech with alerting that the Parliament of Religions had shown to the world that holiness, purity, and charity were not the exclusive possession of any Church in the world and that every system had produced men and women of the most exalted character. In the face of this evidence, if anybody dreamt of the exclusive survival of his own religion and the destruction of others, he was to be pitied and told that upon the banner of every religion will soon be written, in spite of resistance: ' Help and not fight', Assimilation and not Destruction', Harmony and Peace and not Dissension'.
¶¶ VIBRANT WORDS OF SWAMI VIVEKANANDA
The effect of these mighty words was tremendous. The news of Swami Vivekananda's unparalleled success poured into India very soon . Though the media of that time was not like today's electronic media. But this fabulous news reached here through the famous newspaper of India . It was printed mostly in the Hindu , the noted newsprint, published from Madras ( Chennai). Swami Vivekananda was then world renowned spiritual teacher, great Indian monk , big orator and philosopher. Within few years he founded Ramakrishna Mission and math at Belur , near Kolkata for the service of mankind which is an eminent philanthropic organization .
¶¶ INDIA: HIS ULTIMATE GOAL :
However, in the midst of recognition of his genius, universal applause, and immense popularity, He was never for a moment forgetful of his duties to the sunken masses of India. On the very day of his triumph when he was invited by a man of great wealth and distinction to his home and lodged in a princely room fitted with luxury beyond anything he could conceive, instead of feeling happy in this splendid environment he was miserable. He could not sleep, pondering, in contrast, over India's plight. The bed of down became to him a bed of thorns. He rolled down on the empty floor and in agony of his heart cried , ' O Mother, what do I care for name and fame when my motherland remains sunk in utmost poverty? Who will raise the masses in India? Who will give them bread ? Show me, O Mother, how can I help them .'
¶¶ VIVEKANANDA'S MISSION :
The great – hearted Vivekananda wrote inspiring letters to his disciples and admirers in India to stimulate their hearts into activity and a high pitch of patriotic fervour. — " Gird up your loins , my boys,' he once wrote, " I am called by the Lord for this. The hope lies in you — in the meek , the lowly, but the faithful. Feel for the miserable and look up for help – it shall come. This is the Swami Vivekananda's message
Vivekananda's message to his countrymen not stopped there . He expressed his agony and suffering for this mission. Here we see his untiring efforts to remove the darkness of ignorance and the dearth of hunger of the poverty- stricken peoples of his motherland. He wrote : " With a bleeding heart I have crossed half the world to this strange land seeking for help . The Lord will help me . I may perish of cold and hunger in this land, but I bequeath to you , young men, this sympathy, this struggle for the poor, the ignorant, the oppressed. Go down on your faces before Him and make a great sacrifice, the sacrifice of a whole life for them – these three hundred millions, going down and down everyday. Glory unto the Lord , we will succeed ."
¶¶ Vivekananda never forgot in the midst of luxury the primary idea of his mission – to save his people, to mobilize them to help him in his task by widening his appeal until it became the cause of the people, the cause of the poor and the oppressed of the motherland as well as the whole world.
¶¶ For the sake of this mission and particularly to serve the cause of his motherland he accepted the offer of a lecture bureau for a tour of the United States. He expressed his mission to India in some of his lectures which he delivered in Madras after returning from West . Here he gave an eloquent utterance to his massage to India in these lectures comprising 'My Plan of Campaign', The Mission of Vedanta', and 'The Future of India'. Swami Ji observed the problems of the India very deeply and prescribed the solution accordingly. ' Each nation ,like each individual' he said , ' has one theme in this life , which is its centre , the principal note with which every other note mingles to form the harmony. If any nation attempts to throw off its national vitality , the direction which has become its own through the transmission of centuries, that nation dies .
¶¶. THE MUSIC OF NATIONAL LIFE :
In India religious life forms the centre , the keynote of the whole music of national life. Social reform has to be preached in India by showing how much more spiritual a life the new system will bring, and politics has to be preached by showing how much it will improve the one thing that the nation wants – its spirituality. Therefore before flooding India with socialistic or political ideas the land should first be deluged with spiritual ideas . The first work that demands our attention is that the most wonderful truths confined in our Upanishads, in our scriptures and Puranas , must be brought out from the books, the monasteries, and the forests and scattered broadcast over the land so that these truths may run like fire all over the country, from north to south , and east to west, from the Himalayas to Cape Comorin , from the Indus to the Brahmaputra.'
Vivekananda's call reached every corner of our country . His love for motherland Inspired so many freedom fighters . Netaji Subhash Chandra Bose considered Swamiji as his spiritual Guru . Netaji wanted to initiate in renunciation and he went to Belur Math with this desire , but clairvoyant Swami Brahmananda, the then President of Ramkrishna Mission could envision his future and advised him that sannyasa was not his cup of tea , his love for the country would lead decidedly to the realm of politics where he would play massive role for the country's emancipation.
However, not only Netaji , others freedom fighters , even Mahatma Gandhi to Dr. Radhakrishnan to Abul Kalam Azad , Present Prime Minister of India to Late Pranab Kumar Mukherjee, Ex President of India took and followed Vivekananda's ideal, vision and mission in their activities.
That's why, India government declared Swami Vivekananda's birthday 12 January as an Youth Day . Read on http://www.kalpatarurudra.org
Swamiji's mission is still not fulfilled . Women education has been spread , but they are not safe at all in the society. Youths are in great fix as there are massive unemployment . Our country is going through a crucial time. Extremists problem, Unemployment, corruption in all sectors , political vendalism are the most important problem of our country. We see the lack of nationalism amongst the leaders . They should follow Swamiji's teaching in order to change the scenerio and to develop our country.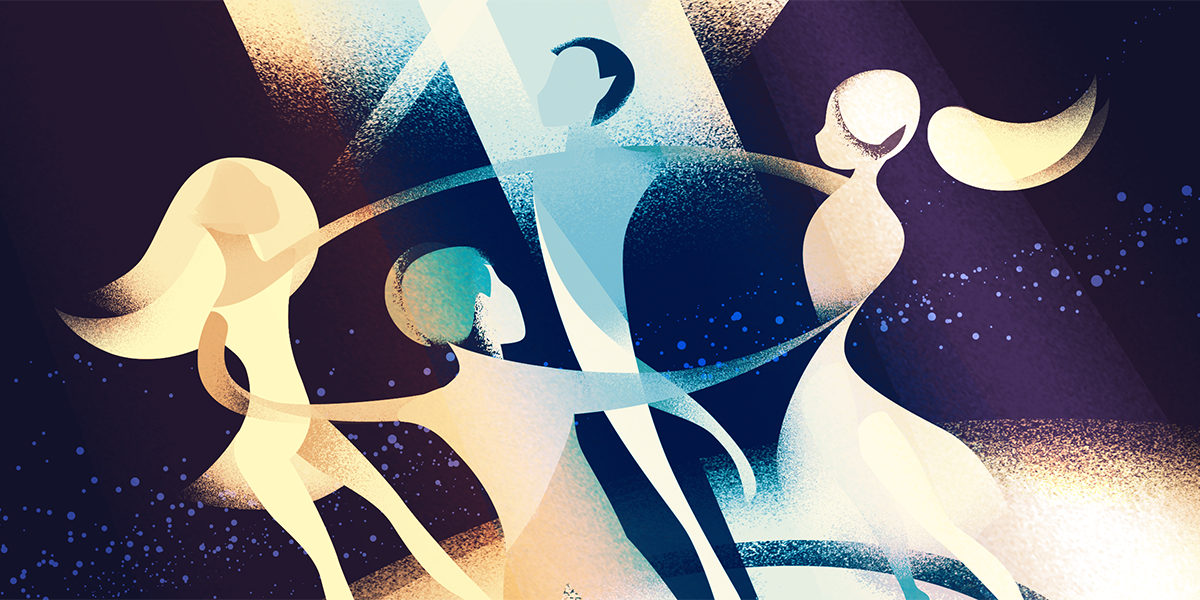 To Swami Vivekananda , India was not only a demography or a geographical location , even more. Like mother , to him motherland was a great place of serenity and purity he respected highly from the bottom of his heart. Mother and Motherland , both the things was stupendously great to him. After Sri Chaitanya , he is the only man who visited India to look into the socioeconomic conditions of the Indian subcontinent people by traveling mostly on walking . Though Swami Vivekananda was born in a well-to-do family as his father being a renowned Baristar in Calcutta High Court and managed a huge money , but after his sudden death, his family faced a lot of financial and worldly problems. Because he was the only support of the family . Swami ji, the then Naren having no employment, roaming from one office to another for a service. What I want to express that Swami had to experience a painful life in his pre- monastic life. Even after the victory of Chicago World Religion Conference , when he was in the West , he had to think about the financial condition of his family because he was the eldest son of his mother , rest brothers were very young and studying then in school and college in Calcutta . He wrote a letter to the Maharaj of Khetry (Rajasthan), Ajit Singh where he requested to Maharaja to look after his mother and brothers providing financial help. So , being faced a lot of financial devastations in his personal life and at the same time he observed the poverty stricken people of his motherland, he determined to do something for the poor and the same time for betterment of his country he agreed to attend the the great conference of Chicago.
¶¶ But there was a hidden desire to his mind . During his travel through almost all the historic places of Rajputana, Bombay (Mumbai) state , and Southern India till at last he reached Kannyakumari on 23 December 1892 Swami undoubtedly gathered vivid experiences about the people , their livelihood and culture , social and economical problems and so on. No doubt, every moment of this travels of his with an open mind for several years throughout the length and breadth of India – from the dreamy poetic regions of the snow – capped Himalayas down to Kannyakumari, the last promontory of the land where the mighty ocean spreads out into infinity – were eventful. All this wandering had a great educational value for him, opening up, as it did, opportunities for original thought and observation, the most striking element in all of which was his tireless search for unity in the world of Indian ideals. Nevertheless, it was at Kannyakumari that his pilgrimage throughout his motherland, and his days and months of thought on the problem of the Indian masses bore fruit.
Swami was overwhelmed to visit the the temple of Mother Kanyakumari . He prostrated before the image of the Divine Mother in the seashore temple at Kanyakumari as if being back with its mother a child , so was Swami . After worshiping the Mother, he swam across some two furlongs of the shark – infested ocean and reached the farther of the two rocks that form the southernmost extremity of India. Over the three days he sat there , he was in a long and deep meditation. The Swami himself has told of the thoughts that moved through his mind during that period. He saw , as it were , the whole of India – her past , present , and future, her centuries of greatness and also her centuries of degradation. The Swami saw that it was not religion that was the cause of India's downfall but , on the contrary, the fact that her true religion, the very life and breath of her individuality, was scarcely to be found, and he knew that her only hope was a renascence of the lost spiritual culture of the ancient rishis. His mind encompassing both the roots and the ramifications of India's problem, and his heart suffering for his country's downtrodden, poverty – stricken masses, he hit, as he later wrote , 'upon a plan' plan & How to implement this plan ?
¶¶ " An Empty Stomach Is No Good For Religion " And The Ignorance Which leads A Poor Into A Life Of Brutes . The first sentence was told by his Guru Sri Ramakrishna and the second is undoubtedly felt by Swami Vivekananda during his travel throughout His Motherland – India.
He emphasized on the education of the poor section of the society. If they are not interested to come to the school , go to them and teach them by means of maps , cameras , globes ,and other accessories. Swamiji's opinion was that if the mountain does not come to Mohammad, Mohammad must go to the mountain. The poor are too poor to come to schools, and it is no need to teach them poetry, rather they should be imparted the education of self – identity and the education which can improve their personality.( Swami Vivekananda:A World Teacher/kalpatarurudra.org)
Swami told,
" We as a nation have lost our individuality, and that the cause of all mischief in India . We have to give back to the nation its lost individuality and raise the masses. " He did not blame religion, but men . A section of people are consciously bad handled the religion for own interest
So , he wanted to have a group of highly sacrificed youths for this works . He needed two things : one is sacrificed men , and the second, which is also important for implementation of the works if funds.
As a result of that , he determined to visit the West . In the presence of the Maharaja of Mysore , the Swami burst forth into an eloquent description of what was prompting him to go to the West .Vivekananda's massage to his countrymen and the west that every man is potentially divine. So service to man is service to God.
Joi Hind ! Bharat Mata Ki Jay !
Every man is potentially divine Swami Vivekananda's message to his countrymen
Swami Vivekananda's message to his countrymen
Swami Vivekananda was a great patriot. He loved his country more than his heart. He went to the west to preach Indian religion, mainly Hindu religion and Vedanta , and in return he imported from there the science and technology. His countrymen was his only worship.
Swami Vivekananda went to America and other European countries to preach Vedanta . Every man is potentially divine was his main missions.